Prepare for some bad news, guys. The GSM-capable HTC EVO 3D that we reported on recently, turned out to be mistake and it's no longer listed on the HTC website. For now, the EVO 3D will stay exclusive for Sprint USA, at least for now.
It was just two days ago when we told you about the worldwide version of HTC EVO 3D going official. Unfortunately, various sources contacted HTC shortly after that just to learn HTC made a mistake.
As it turns out, the EVO 3D will remain a CDMA Sprint exclusive and there is no official word from HTC on the worldwide version.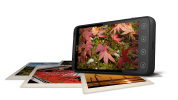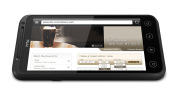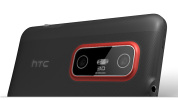 HTC EVO 3D
Fortunately, some of our readers contacted various HTC support centers. They found out that there will be a GSM version after all, it's just too early to talk about it. HTC Denmark (for example) shared that the GSM EVO 3D is real and will be soon on every HTC website, they just couldn't confirm the release date.
It seems to us HTC published the GSM EVO 3D prematurely. We think it was meant to become public sometime later this year, but someone at HTC obviously screwed things up. Sigh, we hope to see more of the device soon.