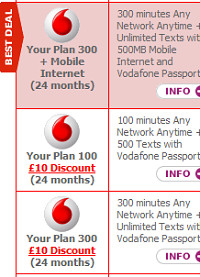 It seems the Sony Ericsson XPERIA Arc will very soon be available to users in the UK. At Mobiles.co.uk you can get deals with almost every mobile operator such as O2, Orange and Vodafone.
You can get the latest Sony Ericsson flagship for free on a 2-year paid monthly, starting from 30 quid. Or you can check the other available options and choose one, best suited for you.
We previously wrote on the Sony Ericsson Arc becoming available for pre-order at O2.
It really is best for Sony Ericsson to not delay this one as they did with the XPERIA X10, because smartphones with better hardware are coming out as we speak. The XPERIA Arc could probably beat the dual-core craze with an early start but the company should act quickly.
The XPERIA Arc is set to ship on the 21 March. In the meantime, you can check out
our pre-production preview
.
Source